No, sillies, not Christmas! Halloween is the best holiday! Not only is it my birthday and it's as if everyone is celebrating (costumes! candy! contests!), but Halloween is that time of year when people pull out all the stops to scare the ever living crap out of each other. And I love it.
We were in NOLA a few weeks back celebrating a cousin's birthday, and those people are for real. It's pretty much Halloween town. Skeletons and spiders EVERYWHERE.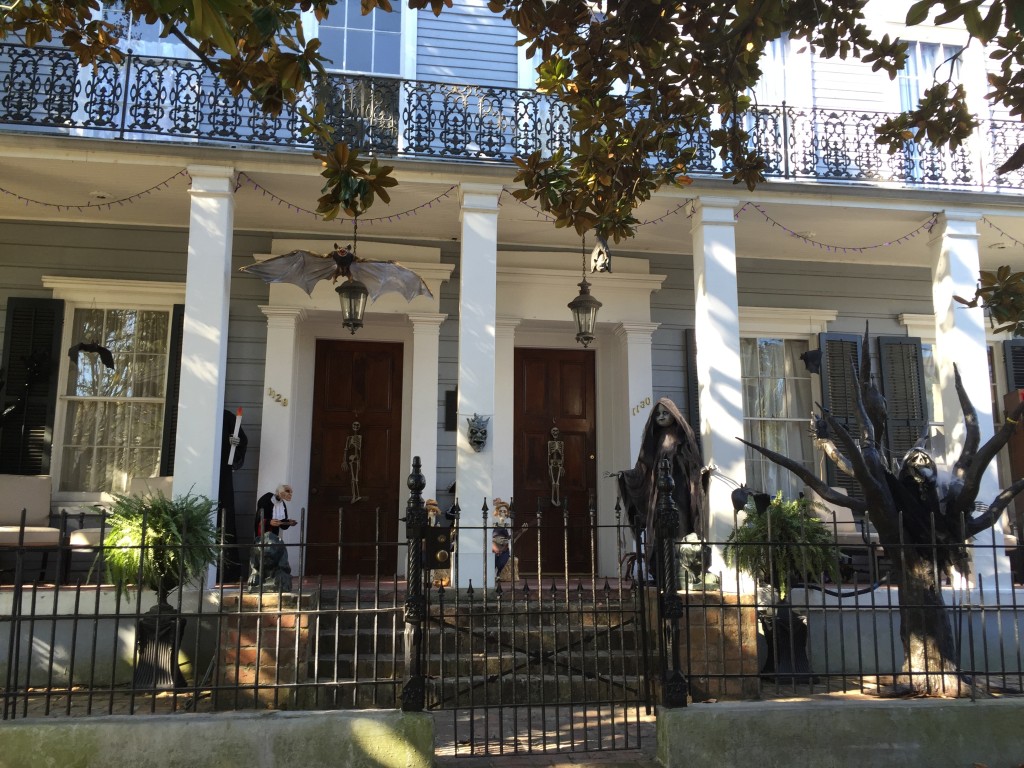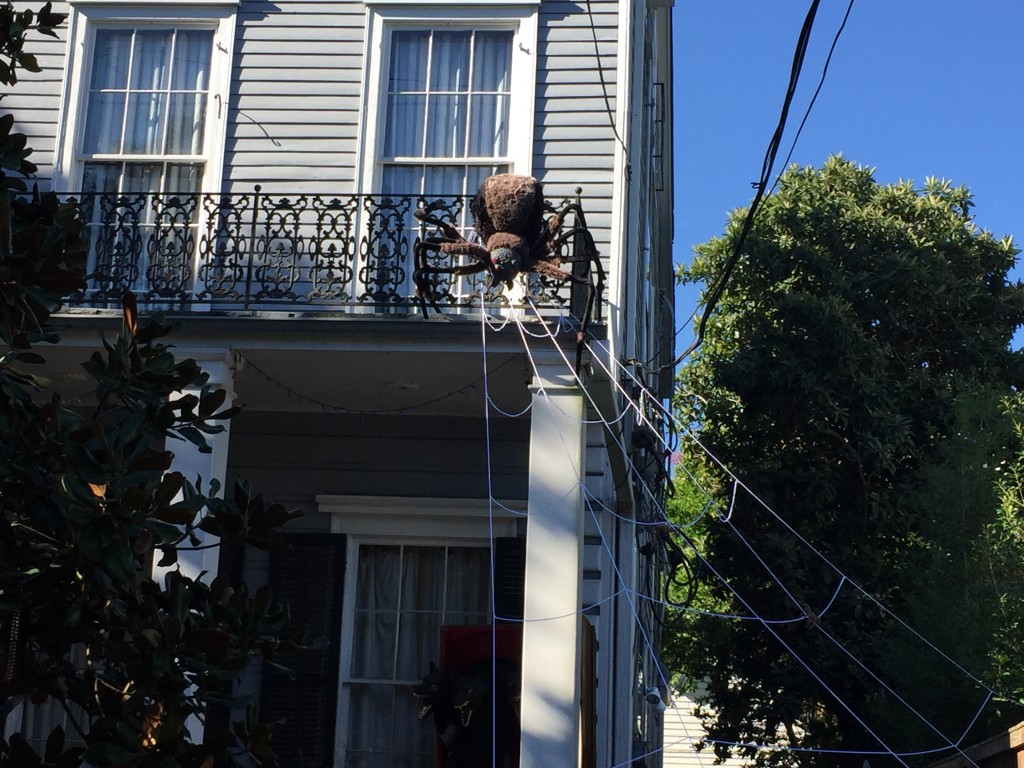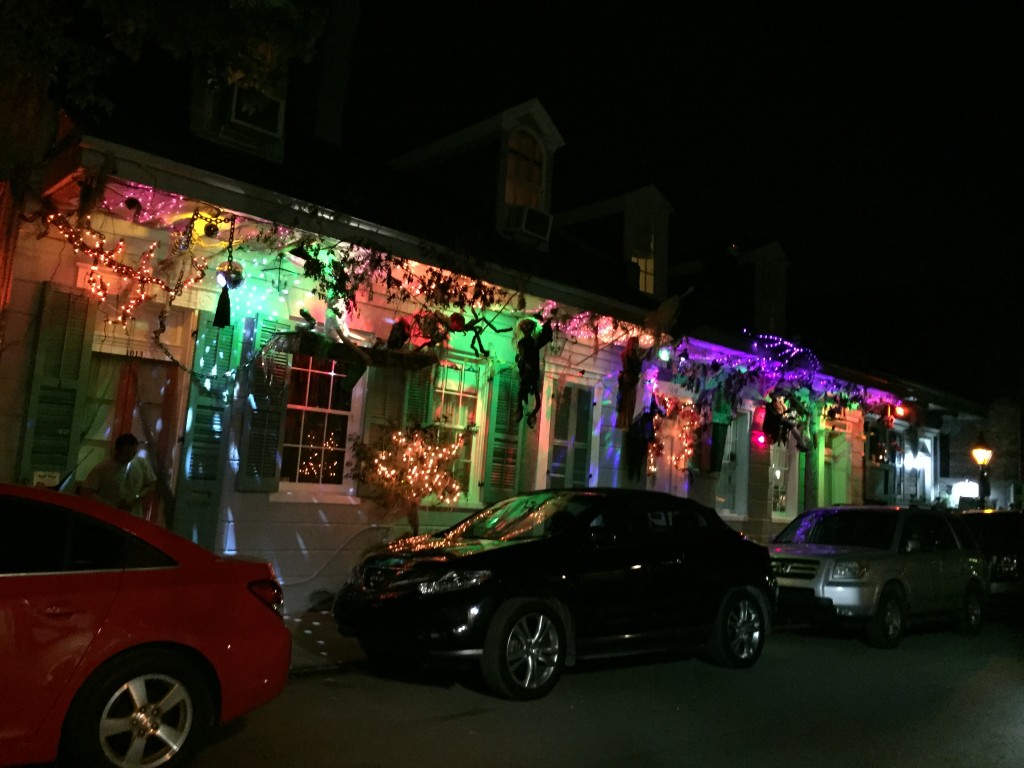 Now, you'd think that having a Halloween birthday would make be the baddest witch ever, but I'm actually pretty lame: I can't watch scary movies because they give me nightmares; the thought of going into a haunted house will send me into a fit of anxiety; and I've never—not ever—decorated my own house or yard. I'd say don't judge, but I realize the depth of the responsibility one has by having a Halloween birthday, and I know how miserably I've failed and how I'm giving a bad name to my fellow Scorpios.
So I attempted to make it up this year by doing the thing that terrifies me most: crafting. And I did it just in time for you to see the results but not have enough time to make the projects for yourself before boo-day. You're welcome.
Why, you might ask, would I ever do this? Well, because we have a kid now.
Wait, what?
Yeah. We're hosting an exchange student from Brazil. His name is Netto, and he's pretty much the best kid ever. They don't celebrate Halloween in Brazil, but that didn't stop Netto from being obsessed, so I had to step up my mom game and give him an experience that, as he would describe, promised to be "so American." We haven't figured out yet if this is a compliment or not.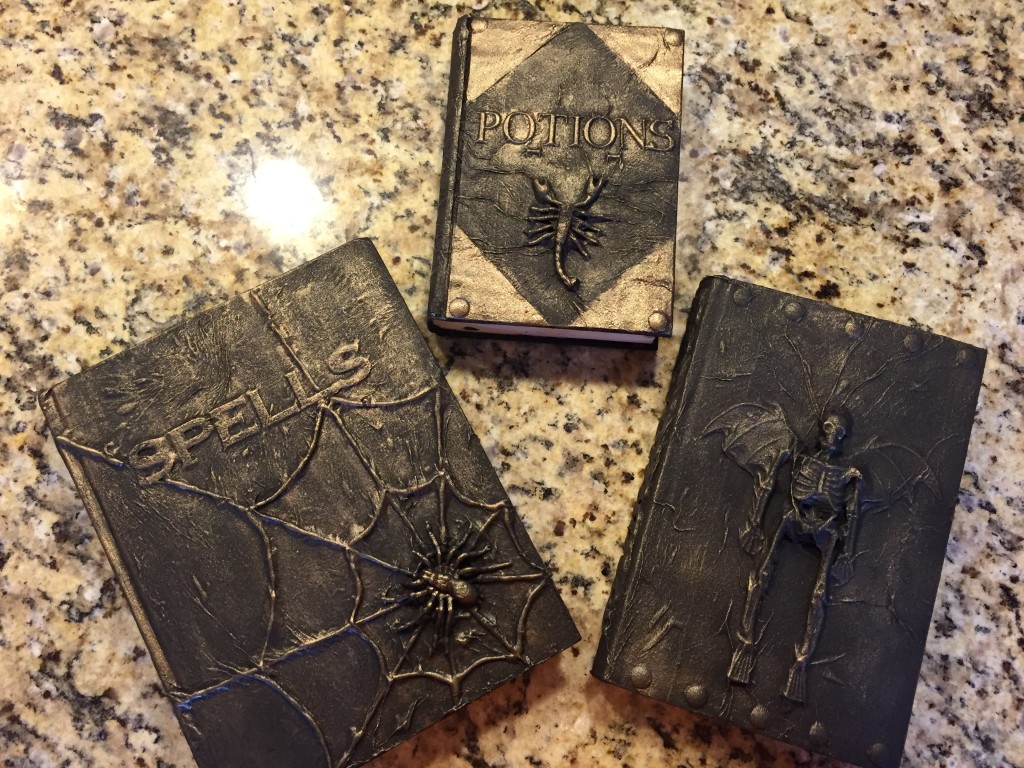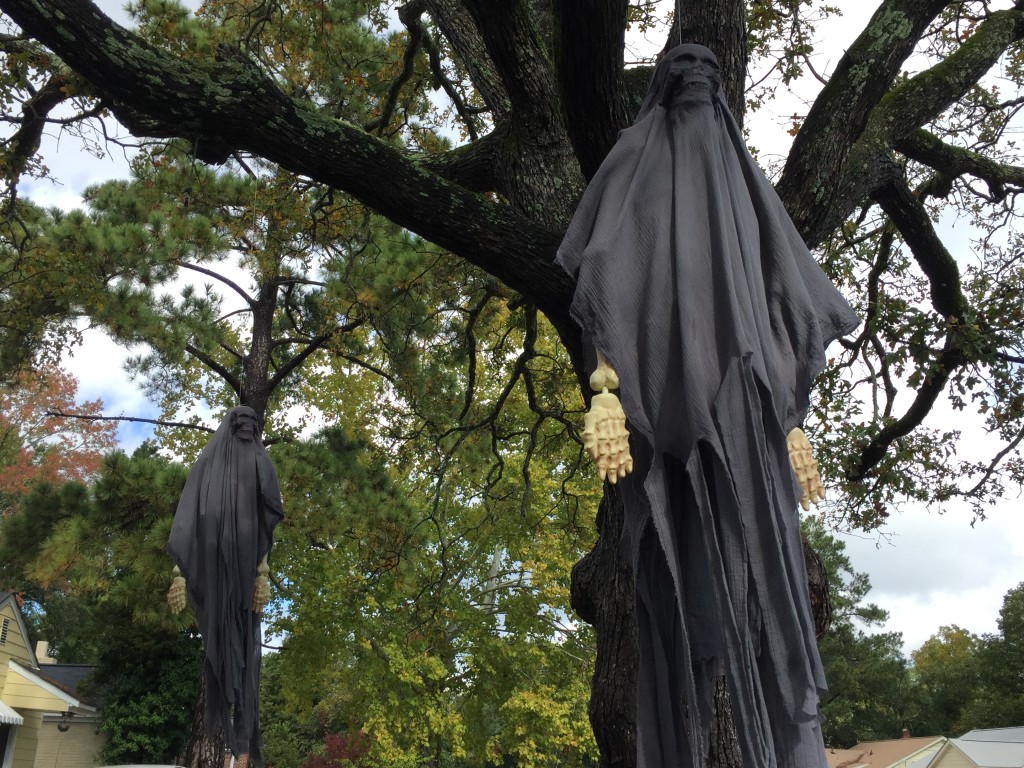 We decided to make some Spooky Spell Books and Dementors. The Dementors were Netto's idea because he's also obsessed with Harry Potter (ref: him being the best kid ever). I won't go into the minutia of how to make these badass crafts here—I've put instructions for the Dementors and the Spell Books on my Digressions page. But I will tell you this:
The most important step for making these crafts is getting Paul and his mom, Paula, to actually make them for you. They are far more talented than you will ever be, and the end result will make Martha Stuart sweat. I was pleased to learn that Netto is much more like me than he is his (adopted) father: he loves the idea of crafting, but that's where it ends. What he lacks in execution he makes up with enthusiasm, so I've decided to offer him a position as my official at-home-hobby assistant. Which means until June, Netto will actually be doing my hobbies while I blog about them. Or about him. Or maybe the chickens. Point is, I've outsourced hobbying.
I'll post pictures of our costumes later, but so you know, our family theme is "bows and arrows." Paul decided we had to get real bows and arrows, which I'm pretty sure will effectively ban us from all public places:
Netto is going as The Green Arrow (another of his obsessions). Paul's mom is making the costume, which means it will be cos-play worthy and you will be jealous.
Paul is going as Ragnar from Vikings. And he's going FULL Ragnar, meaning he's shaving the sides of his head and getting a Viking mullet-weave. He's also made a super heavy, professional prop-worthy shield, because this is Paul, and he can't do things on a small scale. He also got a real (really sharp) battle axe because he clearly wants us to get kicked out of bars and put on some sort of terrorist list.
I'm going as Katniss from Hunger Games, pretty much because I already had all the clothes that make her outfit. Reason # 473 why I'm the worst Halloween baby ever—I'm slack about my costumes.
Anyway, Happy Halloween, y'all! Enjoy the crafts for next year. Wishing you lots of candy and cadavers. Xoxo